Layer up Greek yogurt, fresh berries, and your favorite granola for a delightful homemade yogurt parfait!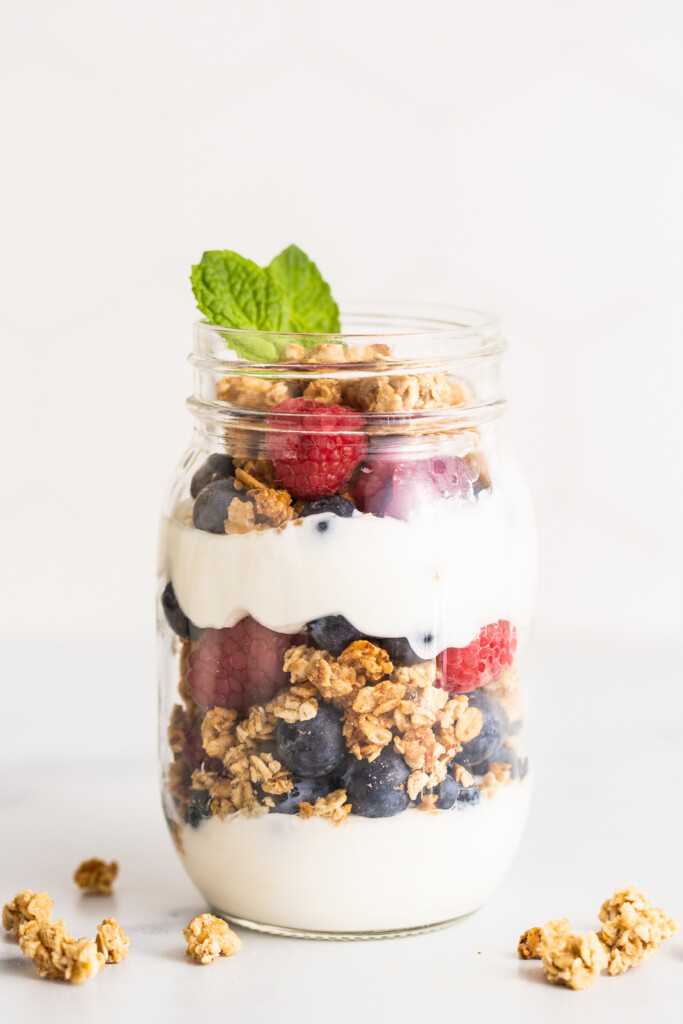 Super Simple Yogurt Parfait
This super simple yogurt parfait is equal parts flavorful and refreshing! Plus, it's packed with protein and fiber and can easily be taken on the go for a healthy snack or breakfast option.
Why you'll love it
Easy: we're talking 3 steps & 3 ingredients easy.
Flavorful: we love the flavor combo of yogurt + granola + fresh fruit!
Better than store-bought: we might be biased, but this homemade yogurt parfait is 100% better than any store-bought parfait we've tried 😀
Yogurt Parfait Ingredients
This super simple yogurt parfait comes together in just 3 ingredients. That's right — THREE! You'll need:
Greek yogurt
Fresh berries or other fresh fruit 
Granola
Optional sweetener: 2-4 teaspoons honey, maple syrup, or fruit preserves
Easy Ingredient Swaps
Yogurt: we love the flavor and texture of Greek yogurt, but feel free to sub for your favorite variety of yogurt!
Fruit: we're using fresh blueberries and raspberries for this yogurt parfait, but feel free to use any variety of fruit you have on hand! Only have frozen fruit? That will work, too.
Granola: make your own granola using one of our amazing granola recipes (ahem, apple cinnamon granola, pistachio cherry granola and easy homemade granola :D) or use a store-bought variety. We love: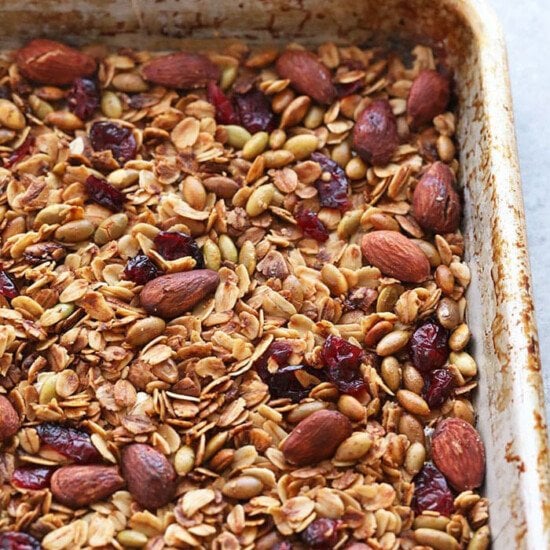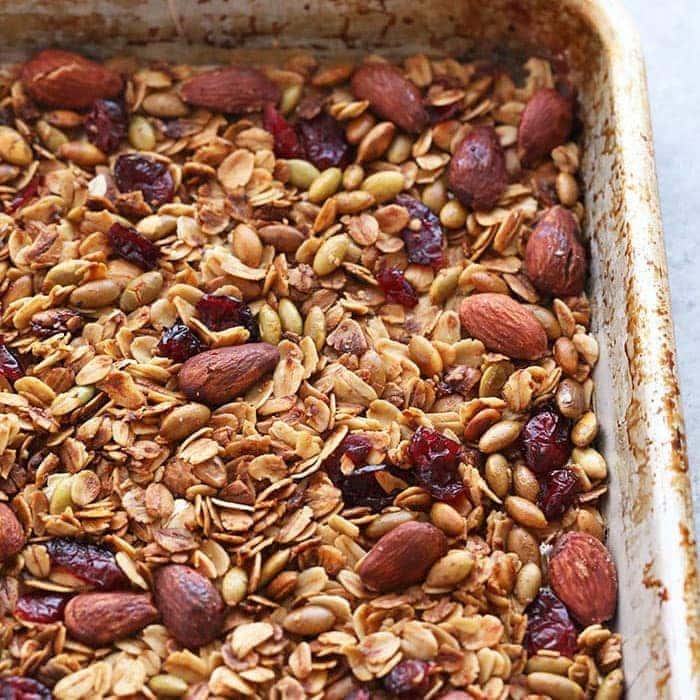 try it!
Easy Homemade Granola
Make a batch of our delicious homemade granola to sprinkle on this yogurt parfait.
get recipe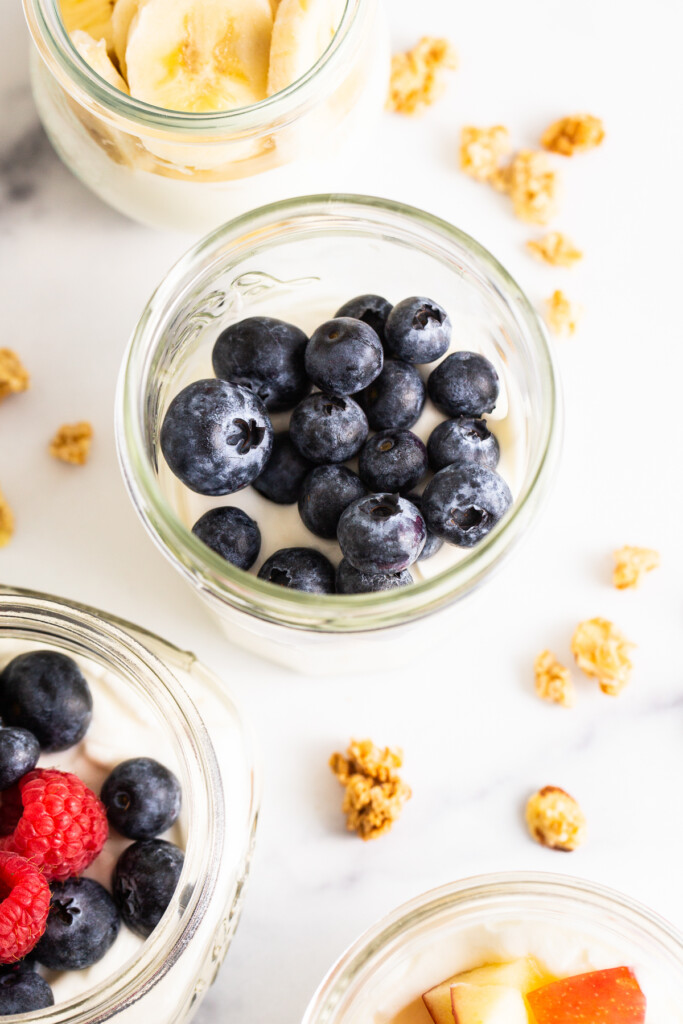 How to Make this Fruit & Yogurt Parfait with Granola
Sweeten Yogurt
Place ½ cup of yogurt into a bowl and add optional sweetener to the yogurt, and mix until combined. 
Add Fruit & Yogurt
Add ½ cup of fresh fruit and ⅓ cup of granola to the yogurt. 
Repeat & Enjoy!
Repeat steps 1 and 2 and enjoy!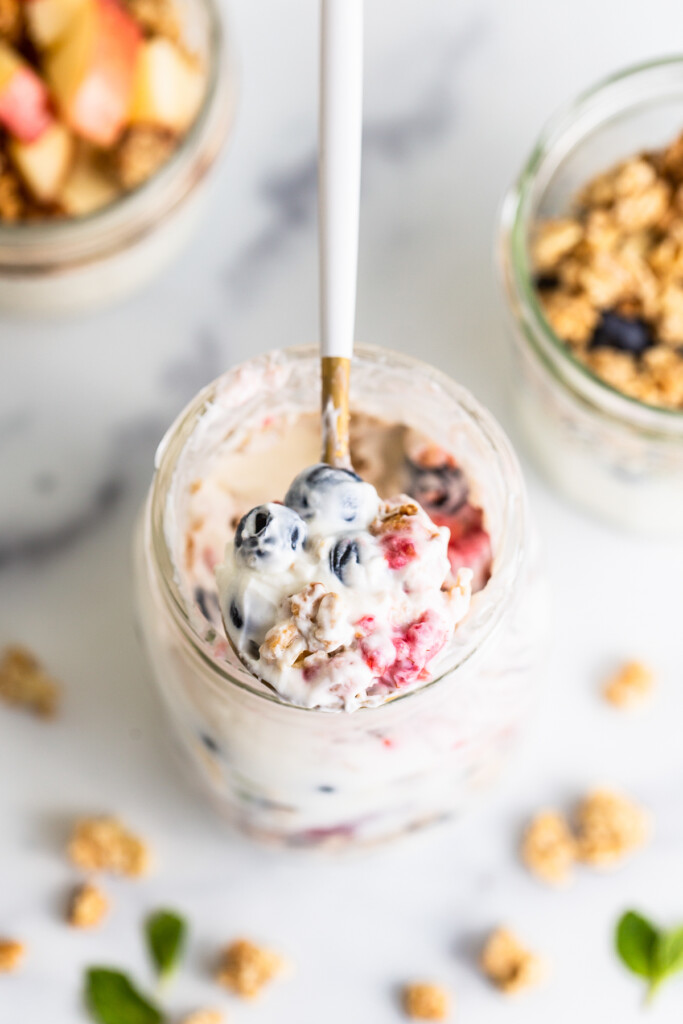 Yogurt Parfait FAQs
What is a yogurt parfait made of?
Our yogurt parfait is made from Greek yogurt, granola and fresh fruit. It's so yummy!
Are yogurt parfaits a good snack?
Yes! this yogurt parfait is packed with flavor, protein and fiber making it a great snack or breakfast that's easy to take on the go.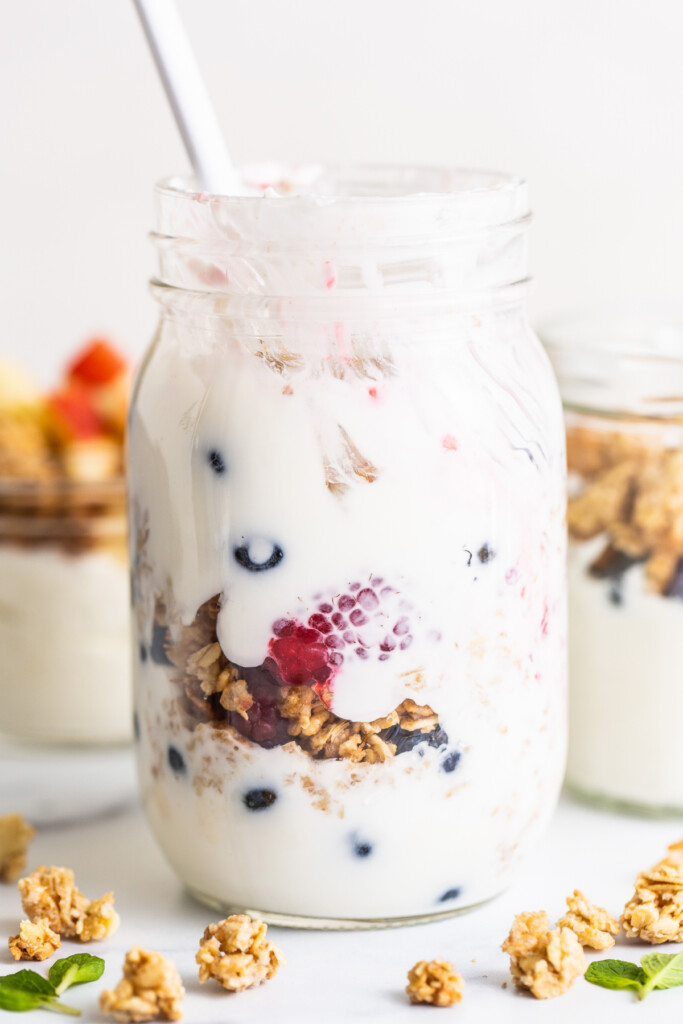 Storage
Store these yogurt parfaits in an airtight container in the fridge for 2-3 days.
To meal prep: When meal prepping these yogurt parfaits, we recommend putting the granola as the TOP layer to avoid it becoming mushy 😀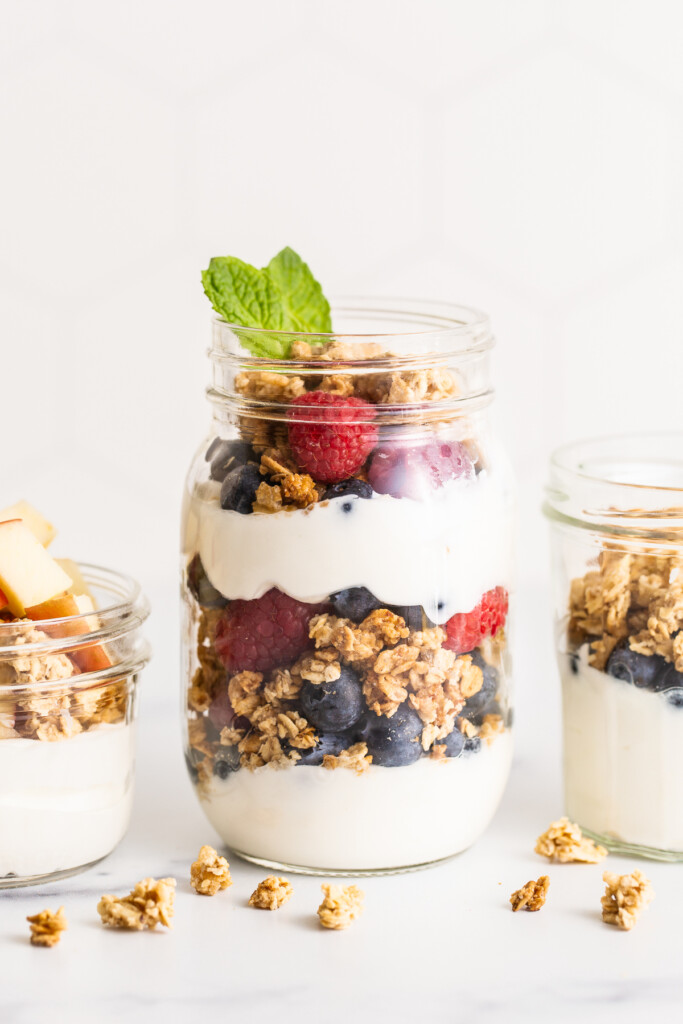 Photography: photos taken in this post are by Ashley McGlaughlin from The Edible Perspective.